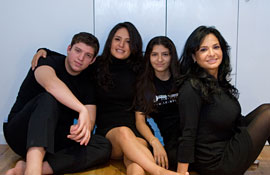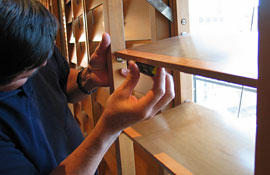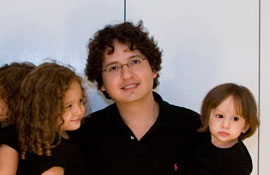 About Us
Doris Lozada founded LD Creative Renovations in 1992, having dedicated her life to construction for more than 20 years. As a family owned business, our team is driven by cultural versatility and thoughtful craftsmanship. We are united by our commitment to environmental sustainability and unyielding adherence to excellence.
LD Creative Renovations concentrates on upscale residencies, corporate interiors, and high-end interior craft wood-work and custom cabinetry. Awareness, passion and care at every step of our projects are the trademark of LD Creative Renovations.
"Renovating homes that are healing to mind, body, earth and soul."
Our customers choose our company for the value of our expertise and experience. We pride ourselves on completing projects on time, on budget and with full customer's satisfaction.
She has always followed her own dreams making a name for herself in the construction industry. "I have worked with many fascinating clients; most notably I have been privileged to work with and be mentored by John Richardson, Art Historian, author of: Life of Piccasso. Our collaboration was the most influential and significant step towards the successful development of our company into what it is today" - Doris Lozada, Construction Guru.
LD Creative Renovations's aim is not merely to renovate beautiful and comfortable spaces; rather our aim is to construct healthy and soulful environments in harmony with nature by using natural green products and understanding the effectiveness of the 5 natural forces: Earth, Water, Air, Fire and Space in equilibrium of energy. In the wasteful and polluting industry of construction, LD Creative Renovations makes an effort to reduce its carbon footprint.
Our Team
Doris Lozada, founder of LD Creative Renovations always values the client's idea.
Luis Herrera is our master carpenter and a native of the Peruvian Amazon. Luis joined LD Creative Renovations in 1993, bringing to the team his exceptional talent derived from a lifetime of thoughtful craftsmanship and methods. He grew up in a family of renowned artisans and worked alongside his father, crafting wood houses by hand without any use of technology. This upbringing gave him an intimate knowledge of natural woods and an intuitive gift to make the perfect choice of wood for each specific project. Clients recognize his passion for his work and have nicknamed him "Golden Hands Luis." His love and respect for the environment, instilled in him during his childhood in the Amazonian jungle, is an invaluable contribution to our company and its mission.
Mario Arenas, is the IT Director at LD Creative Renovations, in charge of creating and overseeing the installation of custom media solutions. Mario brings knowledge and experience to address client needs and collaborates with other members of our team to conceive, plan, design, and implement integrated audio, video, and computer network systems that transform our client's spaces and bring incredible new functionality. A genius in math and science, Mario also adds his environmentally conscious sensibilities learned during his early childhood years spent in Andahuaylas, Peru. He earned both his Bachelor's degree and a Master's of Science in physics at the City University of New York.
Lu Jr. is in the process of earning his degree in Computer Science and possesses a vast understanding of technology. He is also a talented artist, awarded at City College in a contest for sustainable furniture design. With his knowledge of technology and his talent, he's helping to reduce the carbon footprint for future generations and striving to reduce our world's dependency on paper, based on the important principle that the less paper we use, the fewer trees we need to cut. He's a driving force in LD Creative Renovations by promoting eco consciousness and sustainable living.
Bertha is an English major with an excellent eye for art and photography and a passion for environmental conservation. She is a true healer of nature, having spent time in Apurímac in the Andes of Peru reconnecting with her ancestors. Her special talents and aesthetic sensibilities are consistently invaluable.
Doris Jr. contributes youthful and vibrant energy to this community of craftsmen. She's graduating with honors from Hunter College in Urban Planning and Design and is a foundational element in LD Creative Renovations. Doris has a special interest in caring for the elderly and is planning to attend medical school. Her next project is to travel to Peru to reconnect with her ancestry.